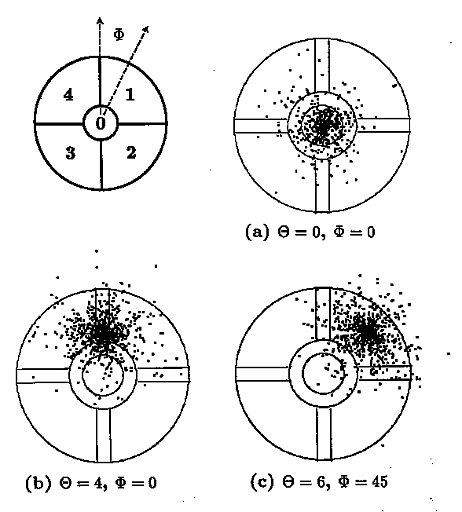 Figure 3: Distribution of photons in the focal plane for a point source observed at different positions: (a) on axis (in pixel 0;

= 0.0 arcminutes,

= 0.0 degrees), (b) 4 arcminutes off axis sitting directly over the mask (

= 0.0 degrees; between pixels 1 and 4), and (c) centered in an outer pixel (pixel 1;

= 6.0 arcminutes,

= 45.0 degrees). In the upper left corner is a schematic diagram of the A detector; the pixels are arbitrarily numbered for purposes of cross-referencing this figure with Figure 4. The pixel numbers assigned here should not be confused with the true designation of pixels as A0, A1, A2, A3, and A4.