ROSAT Flight Model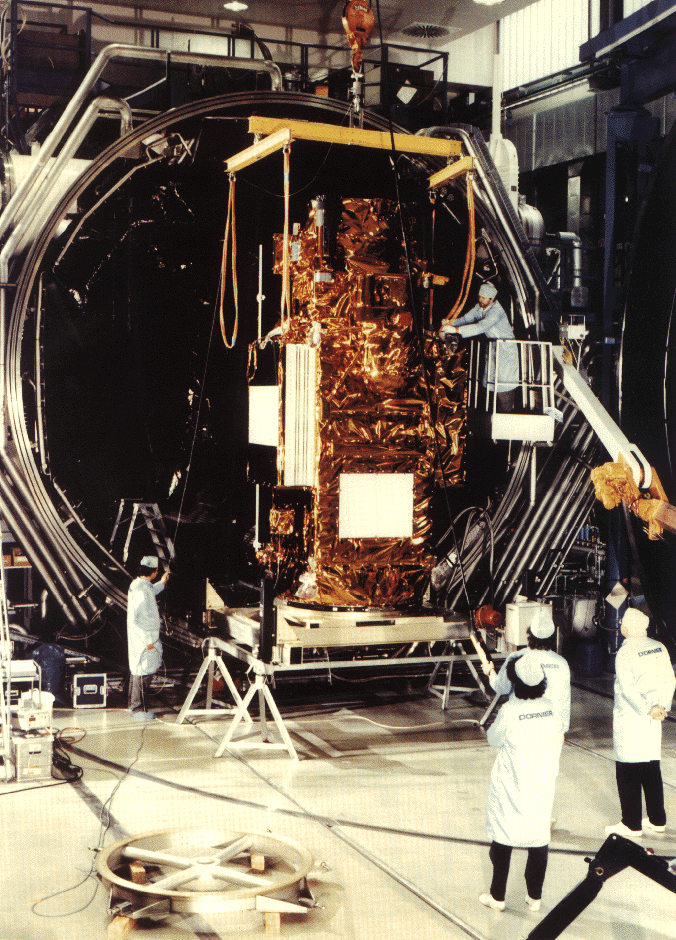 mage credit:
Max-Planck-Institut für extraterrestrische Physik (MPE)
This figure shows the flight model of ROSAT at the Dornier test facility. The satellite is in its stowed configuration.
Curator: Michael Arida (ADNET); arida@milkyway.gsfc.nasa.gov
HEASARC Guest Observer Facility
---
Please use the
Feedback
link if you have questions on ROSAT.
This file was last modified on Tuesday, 25-Aug-2020 18:01:42 EDT