PSPC: Alpha Perseus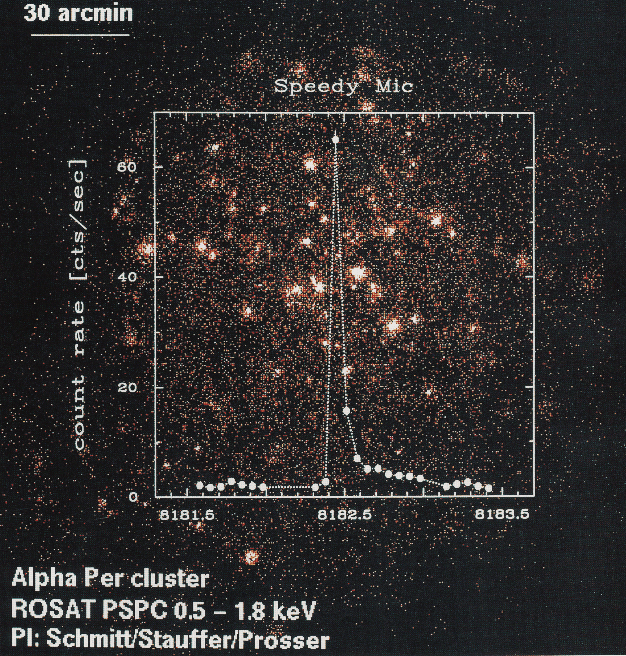 Image courtesy of the Schmitt/Stauffer/Prosser.
Alpha Perseus is a nearby open stellar cluster. The PSPC image of the central part of the cluster is superimposed with a light-curve.
Get the high resolution (300 dpi) TIFF format version.
Curator: Michael Arida (ADNET); arida@milkyway.gsfc.nasa.gov
HEASARC Guest Observer Facility
---
Please use the
Feedback
link if you have questions on ROSAT.
This file was last modified on Tuesday, 25-Aug-2020 18:01:41 EDT