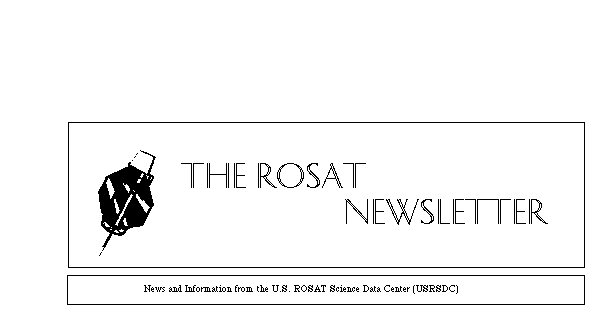 ROSAT Newsletters
Note: Only the most recent issues of the ROSAT Newsletter are currently available. We will be adding past issues at a later time.
Select one of the following issues:
---
Editorial Information
Select another edition of the ROSAT Newsletter
Return to the ROSAT GOF
Curator: Michael Arida (ADNET); arida@milkyway.gsfc.nasa.gov
HEASARC Guest Observer Facility
---
Please use the
Feedback
link if you have questions on ROSAT.
This file was last modified on Tuesday, 02-Apr-2002 10:43:34 EST