How to find an Exoplanet with TESS data
When a planet passes in front of its host star, from a certain view point, it causes the light of that star to dim. This is known as a transit.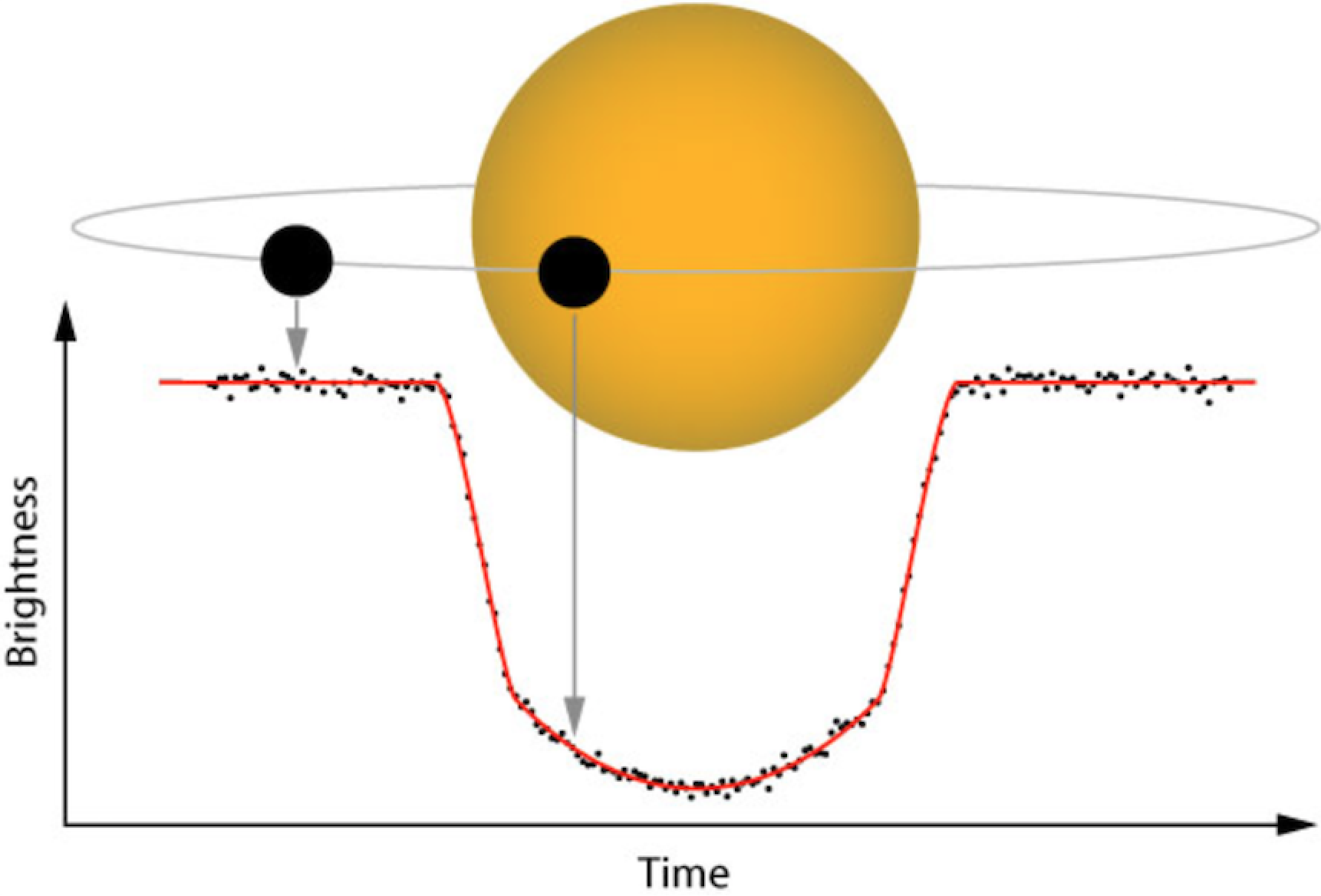 Many space missions have been specifically designed to detect planets using the transit method. One such mission is the Transiting Exoplanet Survey Satellite (TESS).
TESS is a NASA-sponsored Astrophysics Explorer-class mission that is performing a near all-sky survey to search for planets transiting nearby stars. The mission observes from a unique elliptical high Earth orbit (HEO) that provides an unobstructed view of its field to obtain continuous light curves and a more stable platform for precise photometry than a low Earth orbit.
TESS is equipped with four CCD cameras that have adjacent field-of-views to produce a 4 x 1 array, or 'observing Sector', yielding a combined field-of-view of 96 x 24 degrees, as illustrated below.
Each hemisphere is split into these observing Sectors, and each Sector is observed for ~27 days. Since 2018, TESS has observed approximately 80% of the sky, mapping both the northern and southern hemispheres, and detecting thousands of planet candidates.
Data from the TESS mission are publicly available from the Mikulski Archive for Space Telescopes (MAST). The main data products collected by the TESS mission are described below:
To learn more about the TESS mission and its data products, please visit the TESS GI pages.
Download the notebook
If you would like to download a copy of this notebook you can do so by clicking the link below