---
GIS and SIS Effective Area and Energy Resolutions
---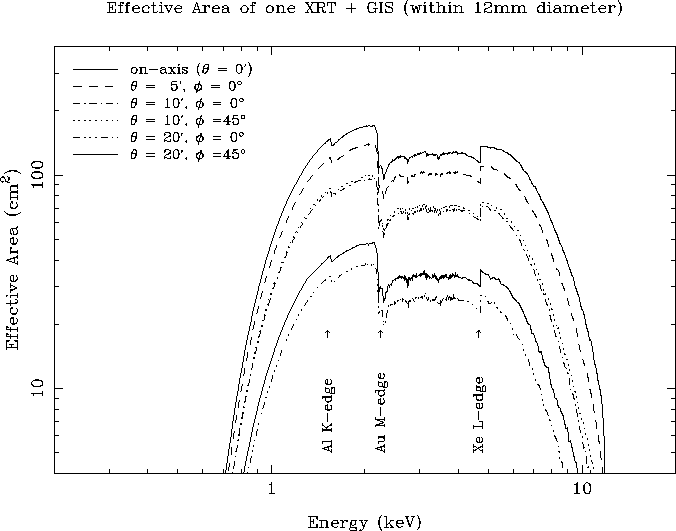 Effective area of one XRT+GIS for different off-axis (theta) and azimuthal (phi) angles
---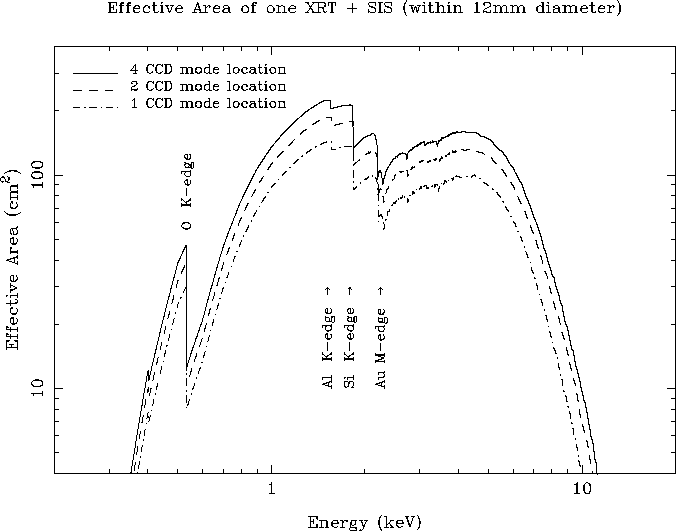 Effective area of one XRT+SIS for three standar pointing positions.
---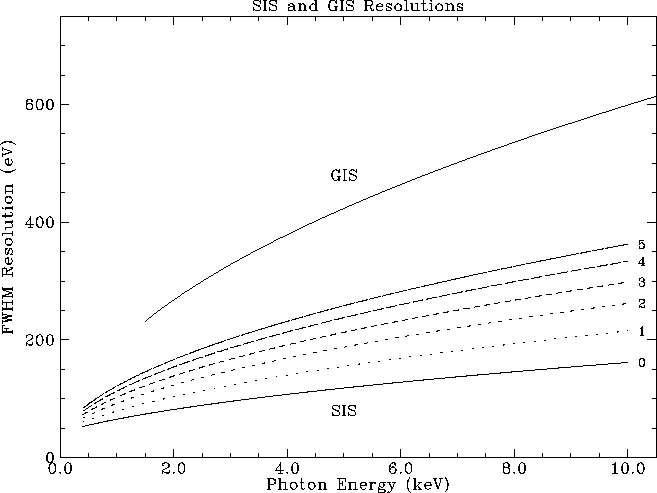 Energy resolutiong of GIS and SIS. For SIS, measured or estimated energy resolutions of SIS1 in the 1CCD mode are plotted for at launch and 1, 2, 3, 4 and 5 years after the launch. SIS0 resolution is degrading somewhat more slowly than that of SIS1. In 2 and 4 CCD modes, the RDD effect further degrades the resolution somewhat.
---
---
If you have any questions concerning
ASCA
, visit our
Feedback form
.
This file was last modified on Monday, 25-Jun-2001 11:50:50 EDT