NICER / ISS Science Nugget
for November 26, 2020
---
Brightest Outburst from A0535
On November 7th, 2020, NICER began observing the Be/X-ray binary system known as 1A 0535+262 (A0535 for short) after the Burst Alert Telescope (BAT) onboard NASA's Swift observatory detected flaring activity in this system.
A0535 is a binary star system consisting of a bright non-supergiant star and a neutron star in a highly eccentric 111-day orbit. The neutron star in A0535 is a pulsar, spinning with a period of 103.5 seconds. Brightening of the system in X-rays has frequently been seen during times of closest approach of the two stars in their elongated orbits, when the companion star dumps matter onto the pulsar; but over the past 45 years, fewer than 10 giant outbursts - brightening by orders of magnitude - have been detected from this system. The current outburst that NICER is tracking is likely the brightest. Among other notable changes, the pulsar's spin period is seen to decrease dramatically (i.e., the neutron star spins more rapidly) as a result of angular momentum transfer tied to the matter accreted from the companion star. NICER has executed coordinated observations with NASA's NuSTAR hard X-ray telescope as well as a dedicated monitoring program during this current outburst. One Astronomer's Telegram by Jaisawal et al. reports NICER results to date; a second Telegram is in preparation. In the past few days, A0535 appears to have peaked in its flux (see figure). NICER is tracking the precise spin period and pulse profile of the pulsar as the outburst evolves, and will continue to track A0535 as it returns to quiescence.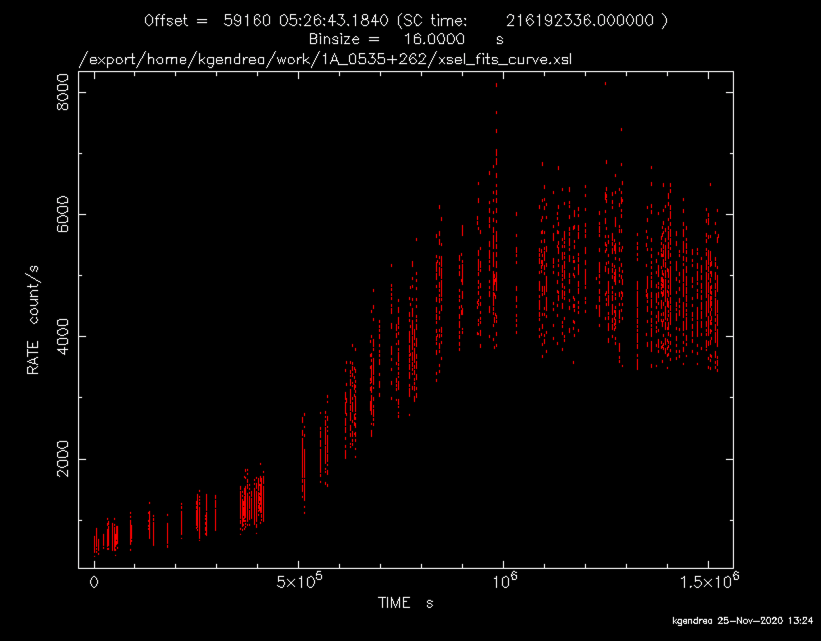 Figure: X-ray intensity as a function of time for 1A 0535+262. This is the brightest outburst of 1A 0535+262 yet observed.
<< Previous
Main Index
Next >>
NICER
Science Nuggets
Listed by year:
Listed by topic: